There are some universal environmental issues that are always talked about, like the usage of fossil fuels, the destruction of the ozone layer, and so on. However, each time period has its own set of problems that take priority over others. 2020 was no different, so here are its biggest 3 environmental issues.
Food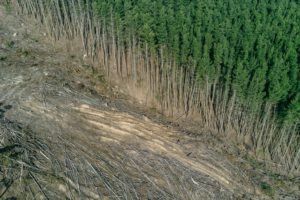 There were too many issues related to food to write about separately, so I've decided to put them all together. Though vertical farms are the way of the future, as it stands, a large portion of the world's population is fed through something called intensive farming. It means squeezing out resources for all they are worth, giving plants and animals any breathing room, and working hard to increase the yield. 
Deforestation caused by the need for more arable land is also a big problem. Using wood for charcoal and turning the dirt into something that can produce crops changes the climate of the area, leads to biodiversity loss, desertification, and other things.
There is yet another issue – food waste. Roughly a third of all food is wasted in production, transport, and preparation. Some food is thrown away because it is no good for a particular dish or is too unattractive to be sold. We are talking about more than a billion tons. And the wasted food does not come mainly from private households, but, like general waste and pollution, from large corporations.
Weather and Climate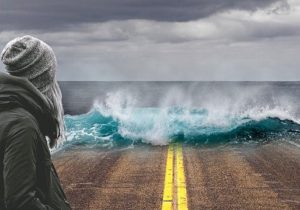 Climate change skeptics are always quick to argue global warming is a hoax by, among other things, presenting snowballs in public meetings. However, 2020 started with raging bushfires in Australia. Wildfires were also present in Russia and the US. Millions of hectares of forest were lost.
Remember Antarctica? As in, the coldest place on the planet? In February, the temperatures there reached 70° Fahrenheit. There were also 30 Atlantic storms, 13 of which were classified as hurricanes. There have been years when hurricanes would not hit the US mainland, but this was not one of them. People still talk about Katrina. It seems that more such hurricanes may be coming our way.
Garbage Patches
You may or may not know that there is more plastic than fish in the oceans. This sounds alarmist only because it is alarming. There are now garbage patches, the two of the most prominent ones being the North Atlantic one and the Great Pacific garbage patch.
Wildlife may eat the garbage or get entangled in it. The issue is not only protecting marine life but ourselves, as well. We could be very well consuming plastic through the fish that already ate it. That is a terrible health risk for the food market.