Smart homes are slowly, but surely becoming a thing. It is not just a collection of toys for adults anymore. Okay, it's a little bit of that, but the thing is we are slowly getting more and more gadgets and devices that truly have a practical use in our homes.
If you are a tech buff and are looking forward to building your very own smart home, here are the 5 gadgets you'll want to check out. A little disclaimer before we begin – I don't personally own any of these, nor was I paid to endorse them.
Momo Security Robot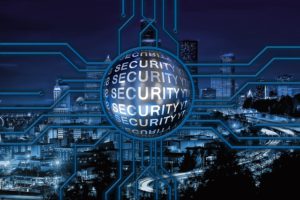 Two things before I continue talking about Momo. One, it is still a work in progress. Two, it does not have lasers that vaporize intruders. However, it is the latest in home security AI. Momo arms the alarms, checks the sensors, consults you if the need for security arises, and is a great smart home hub.
Here's where it gets eerily futuristic. The AI is trained not only to recognize you, but also to know when you are upset, afraid, and to spring into action if there are sounds of struggle and glass breaking. It has motion detection, as well as facial recognition. It can remind you if you've left your house with open windows and you can check things out remotely.
Sonos One
Sonos One is the answer to the question: Which assistant do I want to talk to? This smart speaker supports Alexa and Google Assistant. It has a compact and elegant design that is moisture resistant. This means that you can place it in virtually any room in your home – even your bathroom.
If you get two or three you can enjoy the thrill of surround sound of impeccable quality. Generation 2 has BLE, an updated processor, and a bigger memory than Generation 1. It's compatible with its predecessor, so you can use them together with no issues.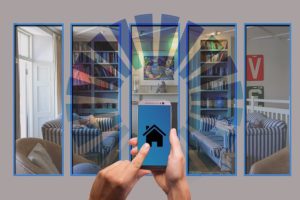 Wi-Fi Environment Monitor
You usually know that the room is stuffy, too hot, too cold, or that there is a strange smell that could be dangerous. Unfortunately, the same can't be said when you're asleep. That is why there is now a helpful Wi-Fi Connected Environment Monitor that protects you and your loved ones from sudden changes in the room atmosphere. Its minimalistic design allows it to be placed anywhere in the room without causing trouble. It keeps track of temperature, humidity, and carbon monoxide levels.
Furbo Dog Camera
You've heard on nanny cams, now get ready for the doggy cams. Depending on the location it costs about $250, which is pricey, but it may be worth it. Furbo is both a home security system and a dog sitter. Sure, it won't be able to feed your dog or walk it. However, it works with Alexa, allows you to check in on your dog and talk to it. Here is a special treat: you can actually give your dog treats even when you are not at home. This makes Furbo perfect for dogs that don't like being left alone.
Yeelight Smart LED Bulb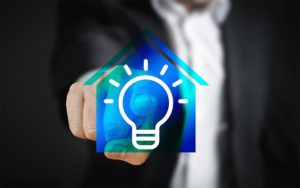 One of the best smart bulbs on the market allows you to choose from 16 million different shades and colors, can be dimmed, and responds to voice commands from the most popular assistants. That's right, Google Assistant, Alexa, and Siri are open to cooperation.
However, the feature I personally like is the fact that you don't need a smart hub to connect it. It connects perfectly to your home network. So, if you need certain mood lighting, Yeelight is your bulb for the job.