Some things are done with clay, on canvas, or with an elaborate installation. Others, not so much. And that's where we rely on technology, mainly the internet. With the internet, artists can learn about so many different things – how to use acrylics, how to create a mixed media print or even how to promote their own art online. And not only that: they can look for different ideas online, or have fun with Mansionbet Bonus Code in their free time. However, there has been something that has been of great help to artists nowadays: art apps! Apps have become an integral part of an artist's life. They can educate, simulate, sketch, and organize artists and art lovers. Here are 6 that you will probably want to check out.
Procreate Pocket
Procreate Pocket is an app that lets you paint on your phone. Not just limited shades and shapes, mind you. There are over 135 preset brushes, materials, and effects that you can use when you don't have your iPad or a sketchbook handy. If you want to go the extra mile, there are tools that simulate charcoal and turpentine and elaborate effects like flowing hair. At the time of writing, it is available for about $5 in the App Store. That is also my only beef with this app – it is available exclusively for Apple products.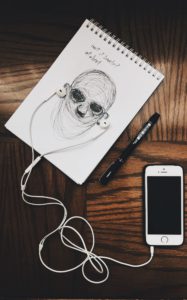 Daily Art
Do you have a friend who genuinely believes that the words 'fun fact' are followed by actual fun facts? Well, now you can be that friend. Daily Art app informs you why certain pieces of art are important and what is hidden behind the techniques used, as well as bits of trivia surrounding the works of art as well as the artists. There are 700 biographies, a few thousand masterpieces, and the ability to share your discoveries with your friends and family.
Are.na
Let's suppose you're a fan of Pinterest. There are only so many boards to choose from and a lot of the recommendations have a very wide idea of what you are interested in. Are.na is a social media app that is also a productivity organizer. You are in touch with artists and art lovers, while you are organizing your favorite artworks, movements, and information on your favorite masters. The point of the app is to bring together people interested in similar art movements and ideas and to help them collaborate.
Just A Line
Just A Line is a free app that reminds us that we should not take the art world too seriously. It allows users to collaborate together by drawing an imaginary line and interacting with it as if it were a real object. This app allows you to act on the spur of the moment with people all around the world. It reintroduces playfulness and joy we sometimes forget is essential for enjoying art.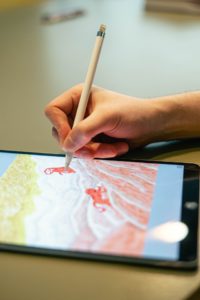 Astropad
There are actually two different apps by Astropad and both are available only for Apple stuff. However, these apps can turn your iPad into a second display (luna display) or turn it into a graphics tablet (studio or standard). If you have a professional stylus, you can play with your iPad as if it were a piece of prestigious technology and draw, sketch, and so much more. Just make sure you have enough memory to avoid lagging.
ArtRage
ArtRage gets upgraded pretty frequently and new versions have even more features, but the gist of it is that it's an app and program that is available for phones, tablets, desktops, Macs, and Windows. You can experiment with textures, use faithful simulation of real tools, and export your art online. That's a lot of value for just $5 for the mobile version, at the time of writing. The full ArtRage that's software for your desktop goes for about $80.